PATH-AWAY M3 INJECTION SYSTEM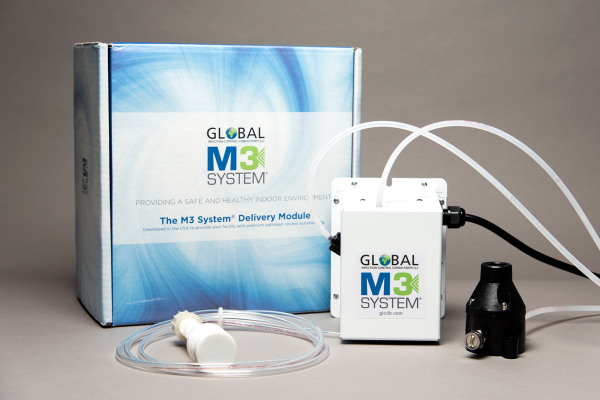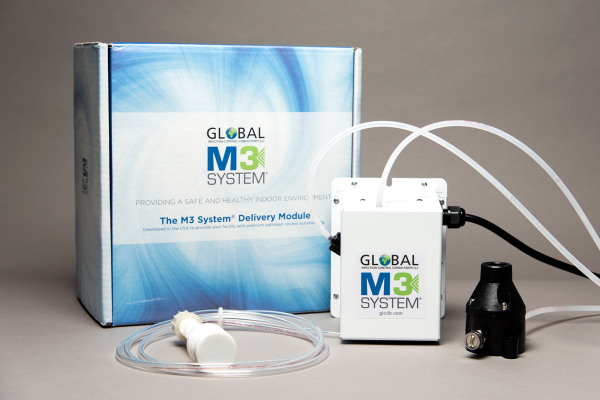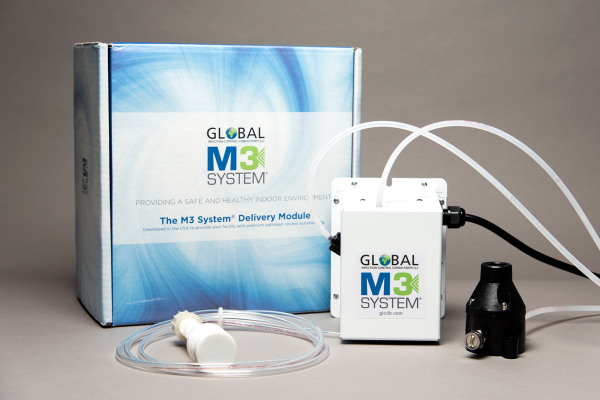 Manufacturer Part Number:
**This item is not eligible for free shipping.
Warning California Proposition 65
Detectable amount of chemicals known to the State of California to cause cancer, birth defects or other reproductive harm may be found in pressure washing equipment, accessories and exhaust. For More Information Visit www.p65warnings.ca.gov
PATH-AWAY M3 INJECTION SYSTEM
Our team of Mechanical and Chemical Engineers working closely with one of the country's premier manufacturing facilities has developed cutting edge technology to bring Proactive Pandemic Protection to residential, commercial, industrial, medical, educational and retail facilities.
One unit can cover up to 50,000 square feet
Each unit, running continuously, uses approximately 5 gallons of Path-Away product a month
Highly advanced technology in a compact, easy to install, simple to operate package
Dual voltage capability is built right in
Registered with United States Patent and Trademark Office #4,032,797
break-through technology can solve the current as well as future unexpected pathogenic pandemics
CONTROL MODULE
Our proprietary sequence of operation is built into a compact pumping and control module that can be installed inside your air handler, on the exterior or on an adjacent wall. This module is designed to input only one of two authorized organic based products effective against harmful pathogens. Our proprietary sequencing of frequency and amount of product input has been scientifically tested in more than 4,000 buildings worldwide. We assure you of maximum results with minimum costs.
DISPERSION NOZZLE
Based on the micron size output we require to maximize the Brownian Motion effect, our dispersion nozzle was designed and selected to work only with our component package. There are multiple options for mounting the dispersion nozzle based on your particular air handler configuration.
FOOT VALVE
To ensure a proper fluid pickup and delivery to the pumping and control module our engineers designed the Foot Valve with a built-in sensor that will alarm you when the fluid level is low. It has been designed with no moving parts for trouble free operation.
The Science
Utilizing the Brownian Theory of Motion, defined as, "The erratic random movement of microscopic particles in a fluid, as a result of continuous bombardment from molecules of the surrounding medium" our team has developed a way to use this principal to micro-infuse millions of molecules of our organic, extremely high efficacy, botanical based product into and onto the surfaces of the buildings HVAC system so that any pathogenic bioaerosols such as viruses, fungi, bacteria, yeasts and non-viable particulates such as pollen will come into contact with each other through circulation and recirculation of the air in the occupied space.
When a molecule of high efficacy contacts a unit of viability such as a virus, fungal, bacteria or yeast the viable unit's ability to reproduce is disrupted and destroyed. Similarly, non-viable items such as pollen have their capability to be allergenic negated.
The average adult breathes in excess of 50 cubic meters of air per 24-hour period. Dry air is composed of approximately 78% nitrogen, 21% oxygen, 1% argon, carbon dioxide, water vapor and a minute amount of other gases. Non controllable factors contribute to that healthy air also containing a very large variable amounts of viruses, fungi, bacteria, yeasts, plant pollen and numerous other potentially harmful disease carrying particulates.
The key to keeping building occupants safe and healthy is the ability to provide Proactive Pandemic Protection automatically, constantly and safely with innovative technology that is "Organic based, Non-GMO, Tested, Proven and Approved."
People Also Shop For
Reviews for:
PATH-AWAY M3 INJECTION SYSTEM
No reviews to view yet. Be the first to leave feedback!