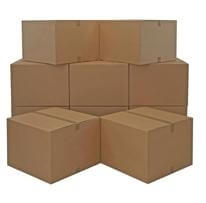 WATER DRAGON PRO CLEAN - 10 GALLON KIT
Manufacturer Part Numbers:
PC10
SKUs:
PC10
Package 1 Dimensions:
Height: 6.00 Inches
Width: 6.00 Inches
Length: 6.00 Inches
Weight: 10 Lb(s) 0 Oz
Warning California Proposition 65 Detectable amount of chemicals known to the State of California to cause cancer, birth defects or other reproductive harm may be found in pressure washing equipment, accessories and exhaust. For More Information Visit www.p65warnings.ca.gov
WATER DRAGON PRO CLEAN - 10 GALLON KIT #PC10
Pro Clean provides one of the most effective non-caustic film free rinsing detergents available to the professional contractor. Our special blend of multiple high grade surfactants coupled with unique boosting agents, as well as softening and rinse agents, allow Pro Clean to remove as much as 95% of the road film and dirt without having to brush.
Our unique blend of detergents and builders allow Pro Clean to chelate and sequester calcium and magnesium ions found in hard water areas and prevent them from reacting with the surface soils that can form a film on the surface. Pro Clean was designed to have a special charge that allows the electromagnetic bond between the dirt and surface to be broken on contact. This unique releasing function allows the contractor to clean most surfaces in a single step process without having to brush. This obvious time saver allows you to increase your production and decrease your cost.
Drum Kit Makes 10 Gallons of Super Concentrate.
Dilutions will vary but one drum kit will typically make 20-40 gallons of ready to use downstream mix. Surface concentrations of 40-1 to 100-1.
No specifications to display at this time.
Related Categories
>

>

>

>

>

>

>

>

>

>

>

>

>
No videos to display at this time.