Reviews
The Power Wash Store is the industry's leading source for pressure washer information and help. We started this company because suppliers didn't know as much as we thought they should have. They couldn't help us when we needed help. The Power Wash Store aims to be able to help. Hear what people have to say about how much we've succeeded at this goal.
Ask us a question and experience some of the best customer service you'll ever know.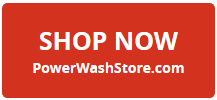 ---
5 star - I cannot say enough good things about the entire crew at The Power Wash Store. Paul, Bill, Any and Jess do a fantastic job at keeping their customers 100% satisfied. My custom built Water Dragon Skid has performed flawlessly for over a year and has become an industry show piece! Cant wait to pick up my upgraded 2015 version. Top quality products backed by amazing customer service is what you will get from the Power Wash Store!
Eric Seitz
5 star - Big thank you to Bill. I blew a pump yesterday and called Bill At 5:45 to place my order and he even droped it off at ups 20 mins later on his way home from work. Great customer service!!!
Kevin Hogue
5 star - Paul, Bill, & Andy are the best.
Every question I've had since day one, they have been able to answer them (even if they are long winded). If I need something, they ship very fast and I haven't had a problem since I've been with them. Their pricing is awesome... The service is SECOND TO NONE.
I sometimes come to them with simple stuff that I overcomplicate and they manage to get me squared away NO MATTER WHAT. I truly do owe part of my continuing success to the guys over at the Power Wash Store, and they are my GO-TO VENDORS for anything I need. Thank you guys.
Luis Michael Orts
5 star - Having relocated to a new state, we are once again the 'small fry'... but, these guys treat us like we're their BIGGEST client. When I complimented them on that... Bill said don't get too excited we treat everyone the same way! What a novel concept... imagine what a great place the world would be if EVERYONE provided above quality products at a fair price AND treated EVERY client like they were a BILLION dollar client! Sign me up for that world! You guys rock and make it easier for small companies like me to 'pass it on' to our clients. Thank you.
Audra Miller
5 star - I would like to take a min and thank Paul Kassander and his team for such a great job on My custom rig setup. They has been working hard to get it to me on a time line. So anyone looking for a great Rig check out the Power wash store. Im a very hard person to deal with im always calling and asking ? and wanting Pics and they have bent over backwards to please me. Now that is customer service. And Bill you are great for all the help you have given me. Sorry Im hard to deal with but you now have a customer for life.
Keith Ayotte