Agent Clean Detergents
Agent Clean Detergents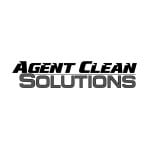 Agent Clean specializes in high-quality, affordable and extremely efficient detergents and degreasers for professionals in the exterior cleaning industry. Whether powerwashing windows, siding or roofs, Agent Clean gets whatever's dirty clean again.
Windows, Siding, Roofs – There's an Agent Clean product for every job
Glass Enforcer Concentrated Window Cleaner: - Agent Clean's Glass Enforcer window cleaner concentrate is tough on dirt, grime and smudges even in the recommended proportion of 1 ounce per gallon of water. For those really tough jobs (pigeons, anyone?), just add more.
Secret Agent Surfactant: - For house and roof washing, try their Secret Agent surfactant. Secret Agent is a high-quality foaming agent, surfactant and scent cover that produces plenty of foam to prevent runoff while using cleaning solutions. Available in 1 gallon bottles up to 55 gallon drums.
Agent Green Concentrate: - For cleaning mold and mildew off roofs and siding, try Agent Green chlorine enhancer. This high-quality chlorine enhancer, surfactant and scent cover is available in amounts ranging in a range of sizes, from 1 gallon bottles for DIY homeowners to 55 gallon drums for pro operations.
Detergents
Contact us for more information on Agent Clean pressure washing detergents.