Soft Washing Systems, Supplies & Accessories
Soft Washing Systems, Detergents, & Parts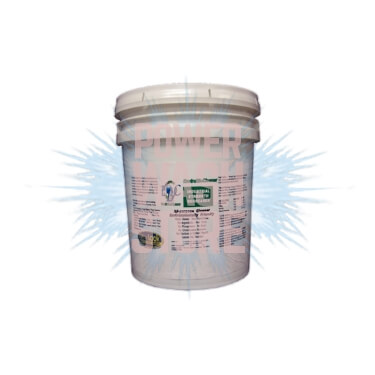 The Power Wash Store has all the chemicals you need to be successful in commercial soft washing. We have detergents, cover scents, surfactants, & chlorine neutralizers. All our chemicals are environmentally safe so you don't pollute the environment as you clean.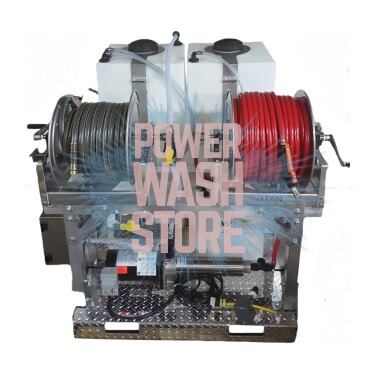 Commercial soft washing is a lucrative business, and you need the best equipment to be the most profitable. Get in contact with the Power Wash Store, and we can build you a completely custom soft washing skid/trailer. Nothing you don't need, everything you do.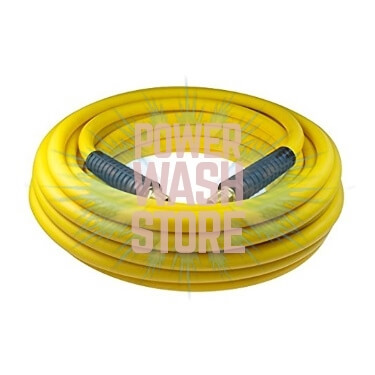 The Power Wash Store has all the soft wash equipment needed to repair or maintain or enhance your rig. We have tanks, hoses, reels, swivels, fittings, valves, pumps, brushes, nozzles, & more. Not sure what you need? Give us a call, and we can help you out.
Precision Soft Wash Training Videos
Soft Washing is the Key to An Effective, Long-Lasting Clean
Soft washing lets you clean mildew, mold, algae, moss, dirt and bacteria off of roofs, siding, windows and other delicate surfaces gently and effectively. Results last 4x longer than the clean you get from pressure washing.
We have all the equipment and soft wash machines you need to make your soft washing business a success, including industry favorites like:
Environmentally Safe Soft Wash Chemicals
Power Wash Store has an extensive stock of soft wash chemicals, parts and equipment to cover all your soft wash needs. Shop our supply of:
Soft Washing Surfactants
Chlorine Neutralizers
Cover Scents
Bleach
Need help? Call us. We'll help you choose compatible chemicals for your exact setup and application.
Soft Wash Equipment
Hoses

Reels

Swivels

Fittings

Safety gear

And more
No need to navigate the details alone. We'll answer your questions about any part of your soft wash system so you can select the best soft wash products for your business with confidence.
Launch Your Business Sooner With a Custom-Built Soft Wash System from PWS
Want to start washing right away and don't want to build your own machine? Let us build you a completely custom soft wash skid/trailer tailored to your soft wash applications. Our pros have seen it all, and they'll arm you with soft wash equipment and supplies you can count on to perform. We'll make sure you get everything you need and nothing you don't so your investment is well-spent on high-quality, long-lasting parts.