Equipment Cleaning Pressure Washer Detergents
Spend Less Time Cleaning Equipment on the Job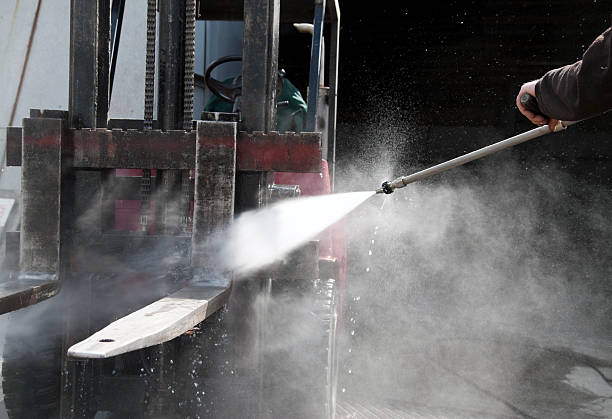 Cut through dirt, grease and environmental contaminants to save time on commercial cleaning jobs with pressure washer detergents. Cleaning chemicals help pressure washers remove oils, grime and mildew. Graffiti remover detergents penetrate into porous surfaces to remove even two-part epoxy coatings and oil-based spray paints. Industrial cleaning detergents and degreasers save time on commercial cleaning tasks for industries like:
Food processing
Medical manufacturing
Industrial mills & factories
Construction
Best Selling Pressure Washer Cleaners for Industrial Equipment
Pressure Washer Detergents for Commercial Cleaning Companies
As a cleaning company, your main priority should always be leaving your clients' buildings as spotless as possible, producing fully cleaned and sterilized spaces to meet their specific needs. Another main priority, equipment cleaning can help make your company not only look more professional, but may help you produce cleaner assignments as well. Power Wash Store has a number of commercial equipment cleaning solutions sold online for your convenience. Among our products, Enviro Bio Cleaner & Strike Force can help you keep your equipment just as spotless as your cleaning jobs, while helping provide you with an improved reputation and image of a professional cleaning company.