Detergents for Pressure Washers
Surfactants, Scent Covers, & Detergents for Pressure Washers
The Power Wash Store provides you with the solvents you need to power through until the job is done. While many people refer to detergents as power washing soaps or soft washing soaps, detergents are not soaps. Soaps leave behind a filmy residue made up of calcium (Ca), magnesium (Mg), iron (Fe), and manganese (Mn), completely defeating the purpose of cleaning the surface. This soapy film is extremely hard to rinse off. Detergents don't leave behind this film, because they use a variety of surfactants (chemicals that make water wetter), which have been engineered to perform well under conditions in which soap does not perform very well. Different types of applications have specific detergents for those uses.
Surfactants: A Cleaning Solution
Detergents, as surfactants, bind their hydrophobic end to the dirt, while simultaneously binding their hydrophilic end to the water, bringing what normally wouldn't mix with water into contact with it. This allows the water to actually clean the surface of whatever it is you're cleaning, even though water would not normally stick to it.
Detergents are an important part of cleaning anything well. All of our detergents are environmentally safe and work in conjunction with our wastewater recovery techniques occasionally taught in our UAMCC classes.
Environmentally safe, Power Wash Store's detergent products give you the freedom you need to clean the exterior of buildings without poisoning the grounds around you. A number of products and are available for your commercial and industrial building cleaning needs, such as Agent Clean, Chemical Boosters, Flat Surface Cleaning, Hood Cleaning, and Seal N Lock Products.
We have everything you need to get the clean surface you're looking for, whether you need detergents for cleaning brick surfaces, wiping down equipment, removing graffiti, washing a house, or stripping a wood floor of its stains and sealers. Power Wash Store sells detergents online for your conscience and, most importantly, your convenience.
Shop Top Detergent Brands
We carry the top pressure washing detergent brands:
Best Selling Pressure Washer Detergents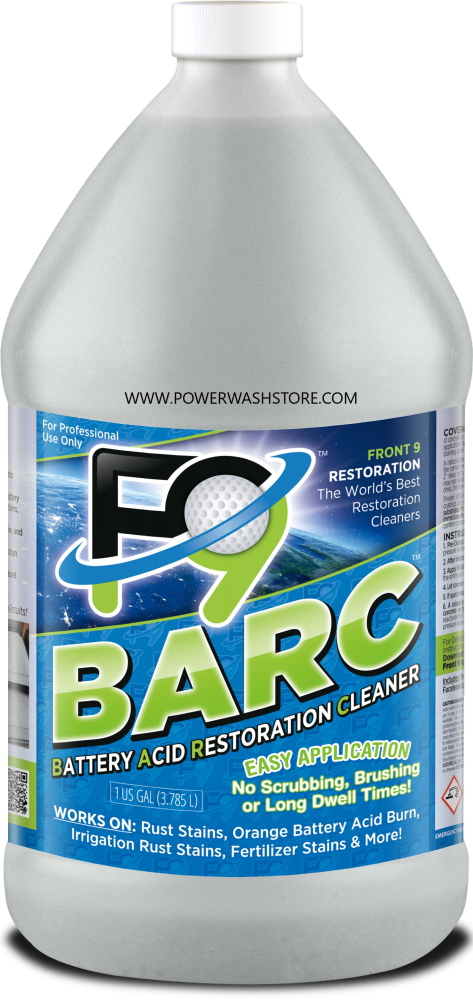 F9 BARC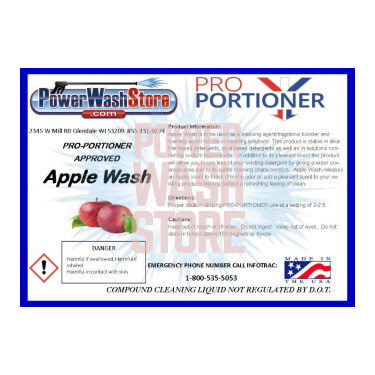 Apple Wash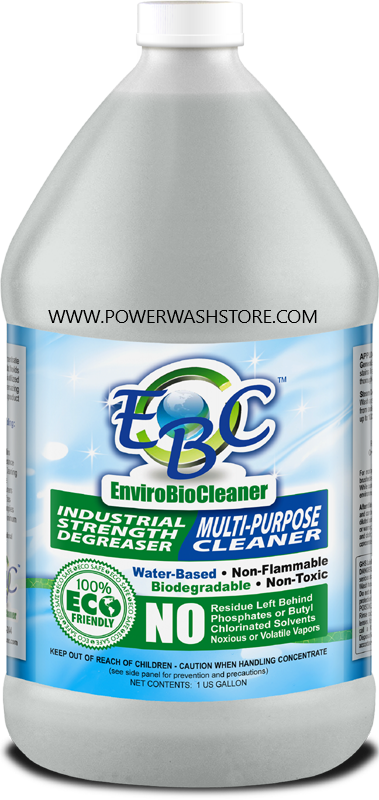 Enviro Bio Cleaner (EBC)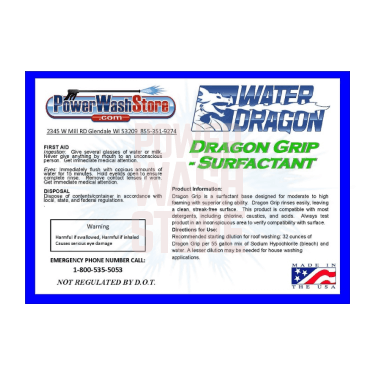 Dragon Grip Roof/House Surfactant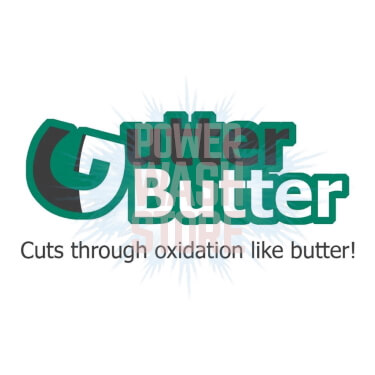 Gutter Butter
Green cleaners and pressure washer detergents from Power Wash Store contain surfactants to improve performance. Using detergents with gas or electric pressure washers cuts through dirt and grease. Turn your pressure washer into the best car washer you can get at home, or take on that house washing task to improve the look of your home with pressure washer cleaners.
Some applications with specific detergents include: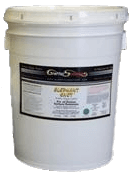 Enviro Bio Cleaner Demonstration
Whether you're cleaning the local drive-through or a coal-fired power plant, the Power Wash Store has the restoration cleaners, degreasers, power washing machinery and parts you need to get the job done. From caked on grease to all kinds of industrial-strength grunge, we have the chemicals (not soaps) and the equipment you need—at prices that won't kill your profit margin.