Roof Cleaning Products

Pressure Washer Equipment, Detergents & Parts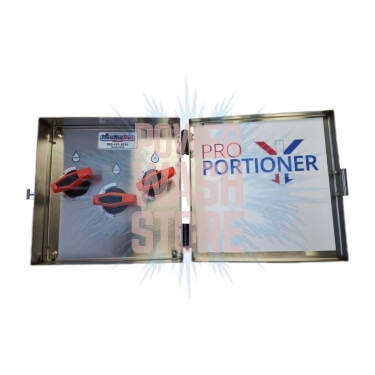 The ProPortioner chemical mixing system is a hassle-free solution to all your chemical mixing needs. This machine's automatic mixing will increase the efficiency of your work and is incredibly convenient. Speaking of convenience, this unit is designed with that in mind. Its modular build allows for quick use and convenient part replacement. It's a device made for contract cleaners by contract cleaners.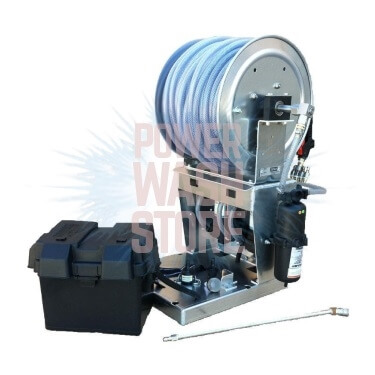 No more ladders or wobbly extension poles, sign me up! The Twin Pump Roof Cleaner is designed for cleaning roofs, houses, or other chemical applications. Boasting a 0° nozzle and 250' of 1/2" hose, you will have the capability to shoot up to 40', easily reaching 2 story peaks.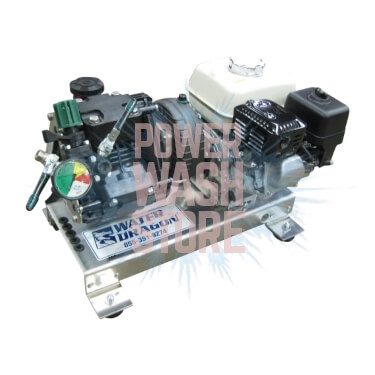 This unit is designed to give you 10.5gpm at 200psi with the ability to adjust the flow and pressure using the built-in regulator. It is ready to run dual guns with the two ball valves at the pump if desired. Just add a 2nd line and you have 2 guns at 5.25 pm.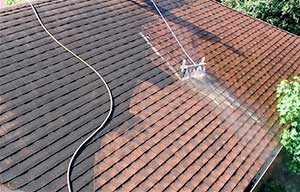 Roof Cleaning Products
Roofs' location makes them notoriously difficult to clean. Unfortunately, they are one of the dirtiest surfaces due to their constant exposure to the elements. This results in chipped roofing, dirty stains, and accumulation of debris. Cleaning your roof is the best way to maintain its longevity and prevent future damages. That's why Power Wash store provides industry best roof cleaning products.
Our roof cleaning equipment is top of the line and perfect for any cleaning company. Businesses invest a lot of money in the maintenance of their buildings, so using the best equipment is essential. Complete roof cleaning carts, generation twin pump systems, and Water Dragon products are essentials that are sold online and in-person at Power Wash Store. These products guarantee a thorough cleaning for both you and/or your clients' roofs.
Finish the Job Faster
Power Wash Store solutions provide roof cleaning machines that'll increase efficiency, reduce downtime, and make your work easier. We offer a range of different products to simplify each step of the roof cleaning process. The Pro-Portioner chemical mixing system mixes chemicals for you and makes sure you never waste chemicals when transitioning work. Far gone are the days of calculating chemical concentration levels and purchasing excess batches of chemicals. The Pro-Portioner will make sure you have the perfect concentration for the job at hand and eliminate chemical wastage.
Another essential roof cleaning product is the Generation II Twin Pump System. This machine allows you to quickly and safely power wash and apply chemicals over 40' in the air. If you're looking for a little more horsepower, the Generation III Versajet Twin Pump System with Titan Reel is able to deliver 6 gallons of liquid per minute and 70 psi per pump with a dual pump applicator. These 3 cleaning machines are industry-leading and will make your next cleaning job thorough and efficient.