Water Dragon - Hot Water Skid 5.6@3500 #WD-SL5635H-SS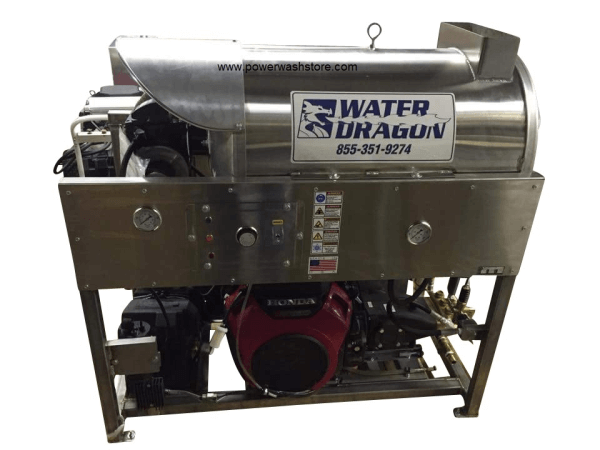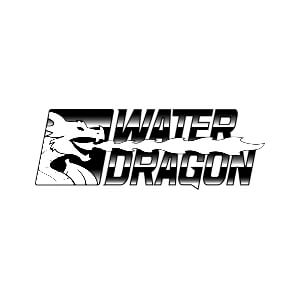 Manufacturer Part Number:
WD-SL5635H-SS
$6,224.00
**This item is not eligible for free shipping. You will be contacted shortly after this order to discuss freight shipping charges.
Warning California Proposition 65
Detectable amount of chemicals known to the State of California to cause cancer, birth defects or other reproductive harm may be found in pressure washing equipment, accessories and exhaust. For More Information Visit www.p65warnings.ca.gov
Power Wash Store's Exclusive Water Dragon Hot Water Skid
Our Power Wash Store Water Dragon line of equipment comes standard with its unit status center, which includes the fuel and oil pressure gauges, adjustable thermostat, and diagnostic lights for monitoring the equipment. You are also able to gain a constant temperature rise(with the burner off) through the exhaust bypass heat exchanger, saving you fuel costs every minute its running!! All this in a 23 x 46 x 44 footprint!!!!
5.6gpm @ 3500psi GX630 Honda 12v Horizontal Burner w/Beckett Genisys Control w/ STAINLESS STEEL FRAME!!!
STANDARD FEATURES:
• Complete STAINLESS STEEL Frame
• High Limit Over Temp Protection
• 50' R2 High Pressure Hose
• Sch. 80 Black Pipe Heating Coil
• Gun Control with 4' Lance
• Color Coded Spray Tips
• Poly Battery Box
• Belt Driven Legacy Pump with HOT Packings
• Thermal By-Pass Protection
• Plumbed for Remote Tank
• Beckett Burner
• Pressure Relief Valve
• Heavy Duty Unloader Valve
• 12VDC Burner - Requires Group 24 Deep
Cycle Battery (Not Included)
*FREIGHT NOT INCLUDED **TANKS SOLD SEPARATELY - See part number WD-SLFUEL TANKS
Reviews for:
Water Dragon - Hot Water Skid 5.6@3500 #WD-SL5635H-SS
No reviews to view yet. Be the first to leave feedback!