Front 9 Restoration (F9)
Softwash Systems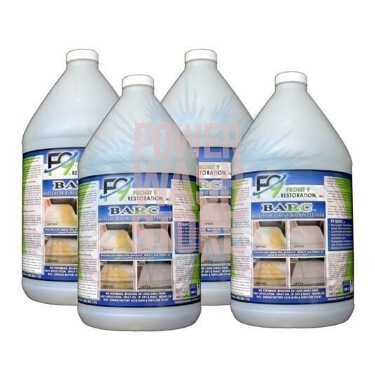 F9 Battery Acid Restoration Cleaner (BARC) is specifically formulated to remove BOTH battery acid staining AND rust stains. This includes the entire spectrum of the rust family- thin, thick, topical, embedded, and fertilizer staining. BARC is easy to apply and does not require scrubbing, brushing or elbow grease.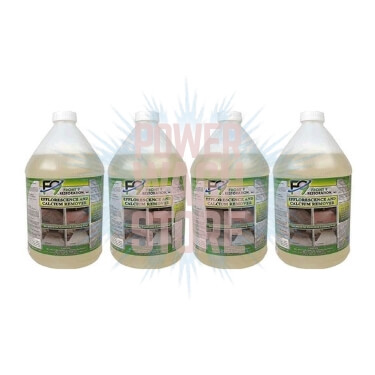 F9 Efflorescence and Calcium Remover is a concentrated acid product and can damage common construction materials. Always test product in an inconspicuous area to confirm desired results and final substrate color. Quickly removes efflorescence, calcium, calcium carbonate and hard water stains.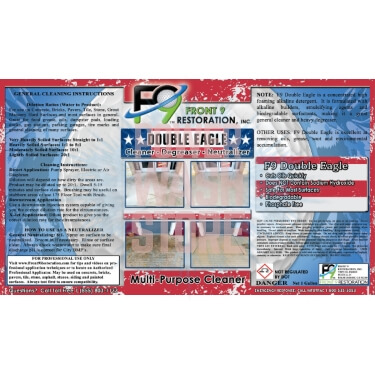 F9 DE (Double Eagle) is the 1st step of cleaning. It is our "Go-To" degreaser, cleaner and neutralizer. You can use this to pre-clean oil stains, as well as a general maintenance cleaner. Just as important is to use this as your neutralizer when using F9 BARC or F9 Efflo. The product serves several purposes!
Products