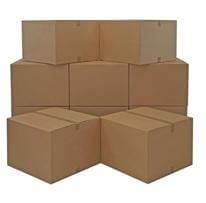 WATER DRAGON CRETE KLEEN - 30 GALLON CONCENTRATE KIT
Package 1 Dimensions:
Height: 10.00 Inches
Width: 10.00 Inches
Length: 10.00 Inches
Weight: 30 Lb(s) 0 Oz
Warning California Proposition 65 Detectable amount of chemicals known to the State of California to cause cancer, birth defects or other reproductive harm may be found in pressure washing equipment, accessories and exhaust. For More Information Visit www.p65warnings.ca.gov
WATER DRAGON CRETE KLEEN - 30 GALLON CONCENTRATE KIT - #CK-30
Crete Kleen is formulated specifically for the cleaning of unfinished concrete surfaces.
This custom-blended non-caustic formula is designed to be more user-friendly than the acids or caustics that are typically used in concrete cleaning. The unique blend of high-grade surfactants, emulsifying agents, and concrete brightening agents allows the product to aggressively lift and disperse the oils, grease, and other pollutants from the surface.
Crete Kleen also contains exclusive solution stabilizers that are able to maintain the pollutants in solution for ease in rinsing and to prevent the redeposition on the surface.
This special blend of heavy-duty degreasers has made Crete Kleen the first choice for concrete cleaning contractors around the country.
Drum Kit Makes 30 Gallons of Super Concentrate.
No specifications to display at this time.
Related Categories
>

>

>

>

>

>

>

>

>

>

>

>

>

>

>
No videos to display at this time.