Pressure-Pro - HD Commercial Tow Pro Trailer 5.5@3500 #TRHDCV5535HG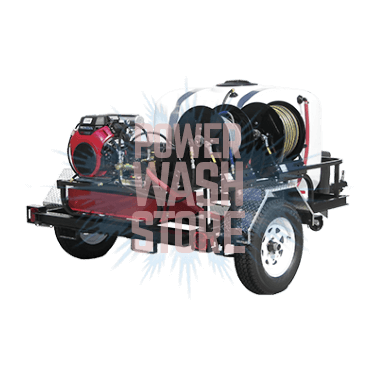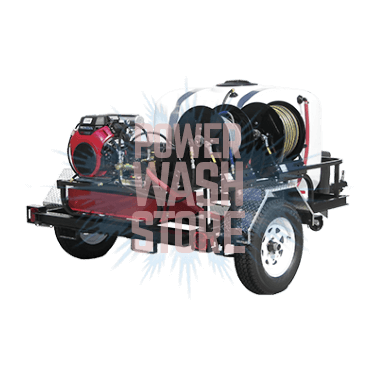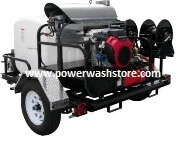 Manufacturer Part Number:
TRHDCV5535HG
Product SKU:
TRHDCV5535HG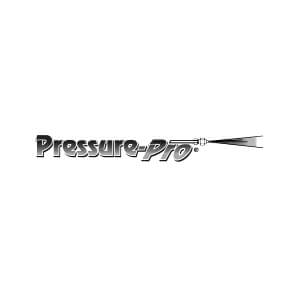 **This item is not eligible for free shipping. You will be contacted shortly after this order to discuss freight shipping charges.
Warning California Proposition 65
Detectable amount of chemicals known to the State of California to cause cancer, birth defects or other reproductive harm may be found in pressure washing equipment, accessories and exhaust. For More Information Visit www.p65warnings.ca.gov
Pressure Pro HD Commercial Tow Pro Trailer 5.5@3500 TRHDCV5535HG #7501
5.5GPM @ 3500PSI – Vanguard Engine – HP Pump – 12v
Pro-Super Skid Features
Rugged powder coated steel
Low-profile frame w/ forklift channels
Super efficient schedule 80 coil
Stainless steel coil wrap, burner hood, and control panel
15-gallon poly diesel and gasoline (excludes GX390 models) fuel tanks with fuel filters
Reliable Honda & Vanguard gasoline
Commercial/Industrial Electric Start Engines
Includes full-size 12-volt battery and marine battery box
Fully self-contained, no external power required
Choice of reliable AR, Cat, and General pumps
Reliable Beckett burners
Adjustable thermostat
3VX belt system offers balanced power transfer
Engine and pump oil drains offer easy maintenance
Safety pressure relief valve
Trailer Features
Two 250' high-pressure hose reels
Chemical resistant coating
200-gallon water tank & Poly toolbox
Lights, jack, w/ wheel & safety chains
Fully tested and assembled in the USA
HD trailer (forkliftable) 3500# capacity axle
135"L x 82"W x 63"H
Aluminum fenders
15" wheels/tires
External grease fittings
Ready for an upgrade? Check out the Pressure Pro Super Skid Trailer 8.0@3500 #7503.
Hose is add-on product. Freight not included with price.
Contact Power Wash Store for more information.
Models

Gas Engine V-Belt Drive Trailer (without hose)

Part #
GPM
PSI
Model/Brand
Pump
TRHDCV8030HG
8.0
3000
GX630 Honda
GP
TRHDCV5535HG
5.5
3500
GX630 Honda
HP
TRHDCV8035HG
8.0
3500
GX690 Honda
GP
TRHDCV5540HG
5.5
4000
GX630 Honda
GP
TRHDCV8040KG
8.0
4000
CH940 Kohler
HP
* TRHDCV5550HG
5.5
5000
GX690 Honda
GP
* TRHDCV4560HG
4.5
6000
GX690 Honda
GP

Gas Engine Polychain Drive Trailer (without hose)

Part #
GPM
PSI
Model/Brand
Pump
TRHDC8035HG
8.0
3500
GX690 Honda
GP
* TRHDC4070HG
4.0
7000
GX690 Honda
GP
* TRHDC6070KA
6.0
7000
CH1000 Kohler
AR
* for 5000, 6000, and 7000 PSO models
Reviews for:
Pressure-Pro - HD Commercial Tow Pro Trailer 5.5@3500 #TRHDCV5535HG
No reviews to view yet. Be the first to leave feedback!