Secret Agent - 5 Gallon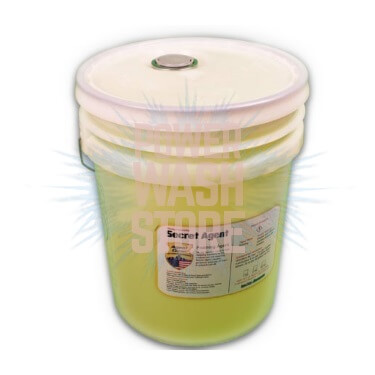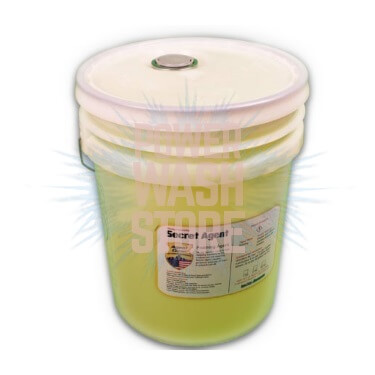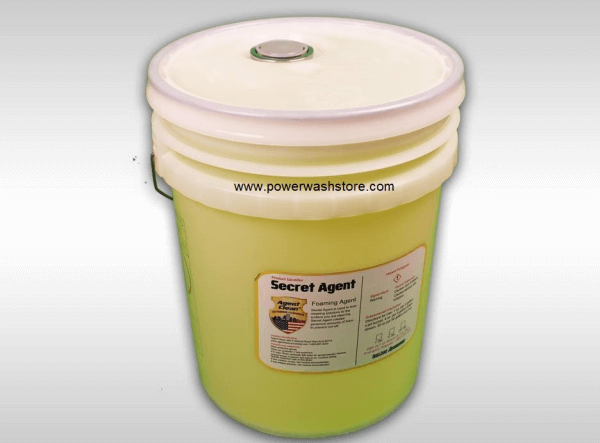 Manufacturer Part Number:
AGENTS-5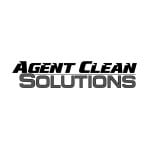 **This item is not eligible for free shipping.
Warning California Proposition 65
Detectable amount of chemicals known to the State of California to cause cancer, birth defects or other reproductive harm may be found in pressure washing equipment, accessories and exhaust. For More Information Visit www.p65warnings.ca.gov
Secret Agent 5 Gallon:
Secret Agent is a high-quality foaming agent and scent cover designed to help cleaning solutions cling to the target surface. Secret Agent produces generous amounts of foam to prevent runoff and improve the efficiency of your cleaning solutions.
**SHIPPING NOT INCLUDED
HOUSE WASH
X-Jet: 1-3 oz per 5 gallon*
10:1 Downstream: 5 oz per 5 gallon
ProPortioner: 1-1.5 on dial
ROOF WASH
Mix batch: 32 oz per 50 gallon mix
ProPortioner: Roof Wash: 3 on dial
Secret Agent is VERY foamy. Less is more. Start with a lower amount and increase as needed.
Pro Tip: Secret Agent is a powerful surfactant. Use it to aid with solution retention on vertical or angled surfaces such as walls, roofs, stairs, and railings.
Reviews for:
Secret Agent - 5 Gallon
Awesome Surfactant
We are almost out of our first 5 gallons of this awesome product which has lasted use a few months since you only have to add such a small amount to get amazing results. Great foaming action that rinses easily and allows our house wash mix to cling to the surface really well. We will definitely be purchasing more soon!