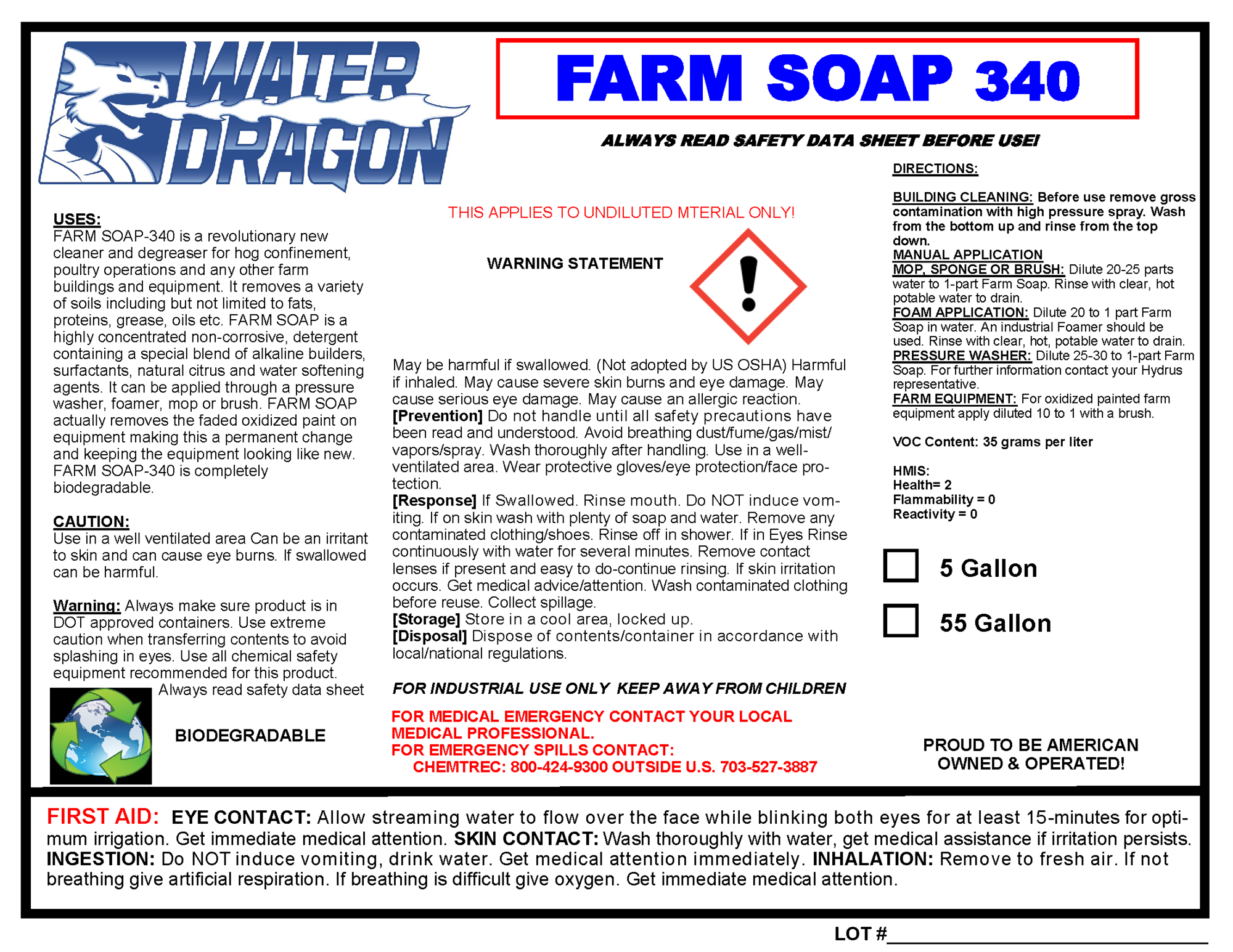 FARM SOAP 340 - 5 Gallon Bucket
Package 1 Dimensions:
Height: 13.00 Inches
Width: 13.00 Inches
Length: 13.00 Inches
Weight: 48 Lb(s) 0 Oz
Warning California Proposition 65 Detectable amount of chemicals known to the State of California to cause cancer, birth defects or other reproductive harm may be found in pressure washing equipment, accessories and exhaust. For More Information Visit www.p65warnings.ca.gov
FARM SOAP 340 - 5 Gallon Bucket #FS340-5
Revolutionary new cleaner and degreaser for the Ag Industry and flat work cleaning. FARM SOAP 340 is a highly concentrated non-corrosive, detergent containing a special blend of alkaline builders, surfactants, natural citrus, and water softening agents. FARM SOAP 340 actually removes the faded oxidized paint on equipment making this a permanent change and keeping the equipment looking like new. FARM SOAP 340 is completely biodegradable. NON-HAZARDOUS, NON-CORROSIVE.
Refresh oxidized paint surfaces to look newer again
Act as cleaner/ degreaser in hog confinements, poultry barns, dairy barns and other animal
facilities. It will remove fats, proteins, greases, oils
Cleans Ag Equipment
Highly economical per gallon use cost
Can add chlorine to this formula for a cleaner / sanitizer product combo
Does not contain heavy caustic products that may create application safety issues
Application Directions:

BUILDING CLEANING: Before use remove gross contamination with high pressure spray. Wash from
the bottom up and rinse from the top down.

MANUAL APPLICATION: MOP, SPONGE OR BRUSH: Dilute 20-25 parts water to 1-part Farm Soap. Rinse with clear, hot potable water to drain.
FOAM APPLICATION: Dilute 20 to 1 part Farm Soap in water. An industrial Foamer should be used. Rinse with clear, hot, potable water to drain.
PRESSURE WASHER: Dilute 25-30 to 1-part Farm Soap.
FARM EQUIPMENT: For oxidized painted farm equipment apply diluted 10 to 1 with a brush.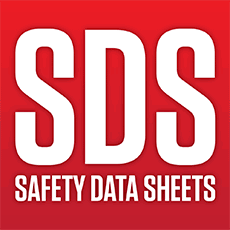 Related Categories
>

>

>

>

>

>

>

>

>

>

>

>

>

>

>

>

>

>
No videos to display at this time.