Agent Blue 5x Concentrate - 5 Gallon Bucket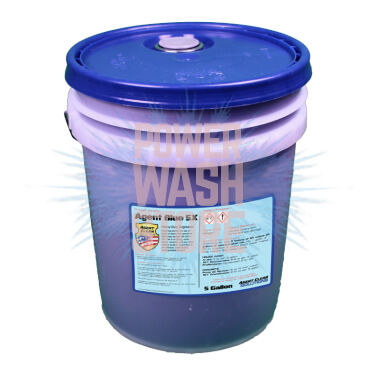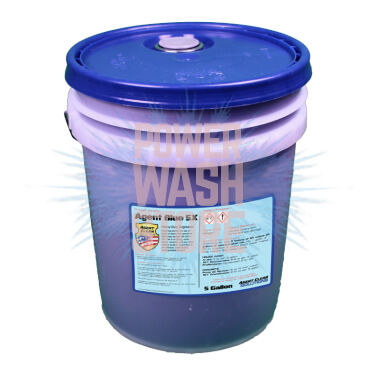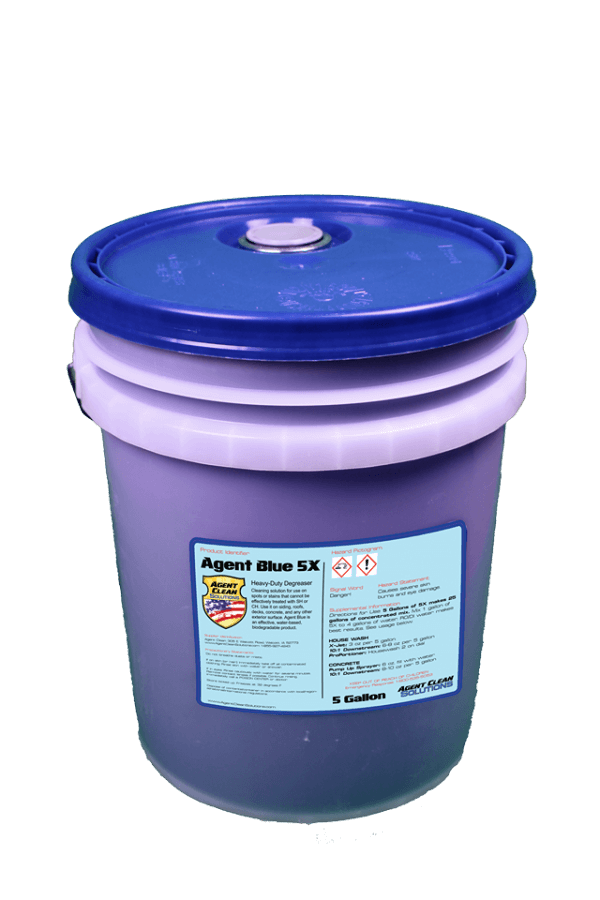 Manufacturer Part Number: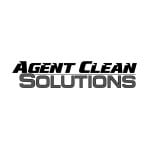 This product qualifies for free shipping.
Warning California Proposition 65
Detectable amount of chemicals known to the State of California to cause cancer, birth defects or other reproductive harm may be found in pressure washing equipment, accessories and exhaust. For More Information Visit www.p65warnings.ca.gov
Agent Blue 5x Concentrate – 5 Gallon Bucket
This heavy-duty degreaser is a power cleaning solution for use on spots or stains that cannot be effectively treated with SH or CH. Use it on siding, roofs, decks, concrete, and any other exterior surface. Agent Blue is an effective, water-based, biodegradable product.
5 GALLONs OF 5x MAKES 25 GALLONS OF STANDARD AGENT BLUE
Also Available in:
Directions:
HOUSE WASH
X-Jet: 3 oz per 5 gallon
10:1 Downstream: 6-8 oz per 5 gallon
ProPortioner: Housewash 2 on dial
CONCRETE
Pump Up Sprayer: 6 oz, fill with water
10:1 Downstream: 8-10 oz per 5 gallon
Pro Tip: Use Agent Blue for any non-organic stains and substances on hard surfaces. Ideal for mixing in house washes, building siding washes, and roof washes to aid with dirt and grease removal.
Agent Blue 5x Concentrate - 1 Gallon
Reviews for:
Agent Blue 5x Concentrate - 5 Gallon Bucket
No reviews to view yet. Be the first to leave feedback!