Pressure Pro Eagle Series Gear Drive EG4035HCP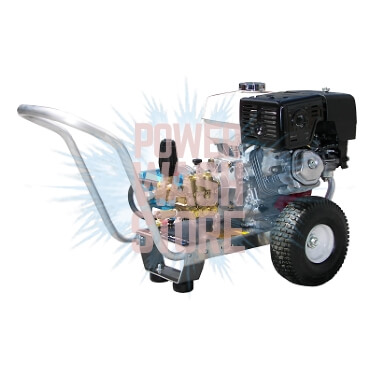 Manufacturer Part Number:
EG4035HCP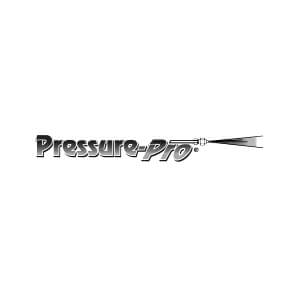 **This item is not eligible for free shipping. You will be contacted shortly after this order to discuss freight shipping charges.
Warning California Proposition 65
Detectable amount of chemicals known to the State of California to cause cancer, birth defects or other reproductive harm may be found in pressure washing equipment, accessories and exhaust. For More Information Visit www.p65warnings.ca.gov
Pressure Pro Eagle Series Gear Drive EG4035HCP
Standard Accessories
Gun/wand assembly w/ quick connects
50′ high-pressure hose w/ quick connects
Chemical injector assembly w/ quick connects
4 color-coded QC spray nozzles
1 color-coded QC chemical nozzle
Available Options
Skid Mount – precede model with S/ Example: S/E4032LDG
*NOTE: GX270 and larger gas skid units & diesel skid units include powder-coated steel skid with four rubber feet
Electric start upgrade option: Available on GX390 Hondas only
All electric start models include battery and marine battery box
Standard Features
Revolutionary aircraft grade aluminum frame with dual handles (no welds to fail)
Lifetime frame warranty
50 mesh inlet filter
Adjustable pressure unloader
Low oil shutdown
Pneumatic tires
Dual padded shock absorbing feet
3/4″ cold-rolled steel threaded axle
Commercial/Industrial grade engines
Thermo-sensor (prevents overheating in bypass mode)
Eagle Series Gas, Gear

Part #
GPM
PSI
Model/Brand
Pump
EG3515HG
3.5
1500
GX200 Honda
GP
EG3020HCP
3.0
2000
GX200 Honda
CAT
EG4035HCP
4.0
3500
GX390 Honda
CAT
EG4040HCP
4.0
4000
GX390 Honda
CAT
EG4040HG
4.0
4000
GX390 Honda
HP
Reviews for:
Pressure Pro Eagle Series Gear Drive EG4035HCP
No reviews to view yet. Be the first to leave feedback!