Pressure Pro Commercial Pressure Washers
Pressure Pro Pressure Washers & Accessories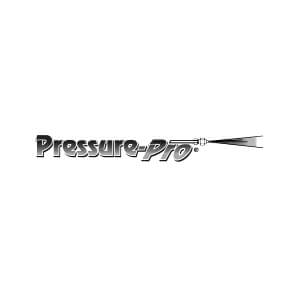 Founded in Fort Pierce, Florida, Pressure Pro has manufactured high-quality pressure washers and accessories for nearly 25 years. Now owned by Nilfisk, one of the largest producers of professional cleaning equipment, Pressure Pro has expanded its product line to even more parts and accessories. From complete pressure washers to drive carts and vertical hot boxes, Pressure Pro produces some of the best parts on the market.
Buy Pressure Pro Pressure Washers & Accessories
Pressure Washers
Contact us for more information on Pressure Pro pressure washers & accessories.