Legacy Best Trigger Gun #1040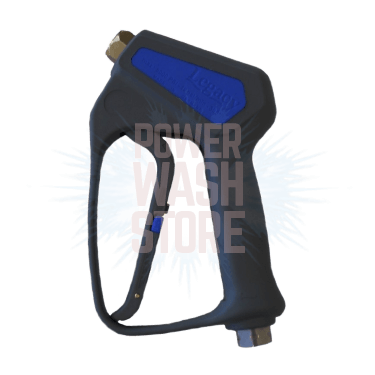 $36.74
Legacy's Best Trigger Gun 5000 PSI, 12 GPM, 3/8" FPT inlet x 1/4" FPT outlet, 300 °F
Legacy Best Industrial Trigger Gun
Features:
5,000 PSI
12 GPM
3/8" FPT inlet
1/4" FPT outlet
300 °F
Forged brass housing providing maximum strength and unitized valve means fast and easy repair. Improved burst rating means a safer gun.
42% Less Trigger Force Required
This trigger gun is ergonomically designed to be one of the most comfortable on the market and last a minimum of 150,000 trigger pulls. Your hand will be comfortable for all 150,000 of those pulls--it will probably get tired, though. Easiest opening and holding trigger in its class, relax action trigger and comfort grip reduces trigger force up to 20% and holding force up to 60%.
Trigger Spray Guns
Reviews for:
Legacy Best Trigger Gun #1040
No reviews to view yet. Be the first to leave feedback!