Stick Up - 5 Gallon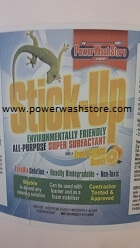 Manufacturer Part Number:
Stick Up 5 gallon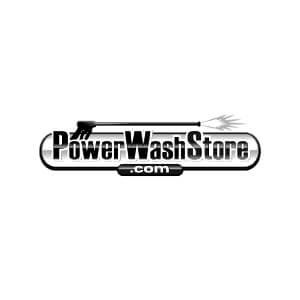 Warning California Proposition 65
Detectable amount of chemicals known to the State of California to cause cancer, birth defects or other reproductive harm may be found in pressure washing equipment, accessories and exhaust. For More Information Visit www.p65warnings.ca.gov
Stick Up Environmentally Friendly All Purpose Super Surfactant
Is a general purpose surfactant blend designed for use in cleaning solutions where more dwell time, surface wetting or foam are required. In order to meet the requirements of commercial and industrial cleaning professionals, this product was designed to create high surface wetting and comply with environmental standards. Stick Up is fully biodegradable. Stick Up will not degrade the potency of most cleaning solutions. Always test for stability with new formulations.
Functioning Properties:
cleaning agent
emulsifier
foam stabilizer
foam booster
viscosity booster
acid and alkali stable
bleach stable
Applications:
May be used as a surfactant or foam booster/stabilizer in most cleaning chemical compositions including chlorine bleach, alkaline solutions, acids and other general cleaners without compromising the potency of the chemicals. Stick Up will help to boost performance, dwell time and penetrating properties as well as adding a pleasant citrus scent to cleaning solutions. Stick Up will not etch glass if left to dry and is safe for use on most surfaces.
Common uses for Stick Up:
As an additive to cleaning solutions include:
roof cleaning, hard surface cleaning, vehicle washing, floor cleaning, janitorial, sanitizing solutions, household cleaning products.
**SHIPPING INCLUDED
People Also Shop For
Reviews for:
Stick Up - 5 Gallon
No reviews to view yet. Be the first to leave feedback!