Dragon Flex 2 Wire Gray 6000psi 100' #8451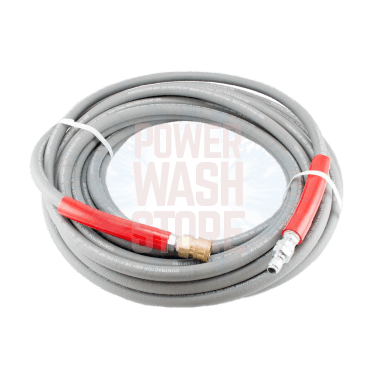 $162.11
100' Gray non-marking, 2-wire, 6000psi
Dragon Flex Pressure Hose - 6,000 PSI
Two wire
Gray Hose
Highly flexible with tight bend radius
Durable wrapped texture design
Ultra light design -- stronger and lighter than similar hose by others
If you're looking for a hose to last you for years to come, you've found it. Dragon Tail hoses from The Power Wash Store are some of the longest lasting hoses on the market.
Our durable hoses can take a lot of wear--run over by trucks, left in the sun, etc.--and still perform at their best. Try one for yourself today, and you won't go back to any other brand.
Hoses
Reviews for:
Dragon Flex 2 Wire Gray 6000psi 100' #8451
No reviews to view yet. Be the first to leave feedback!