Hoses - Pressure, Vacuum, Supply, Jumper, Garden

Hoses for Pressure Washing, Jetting, and Chemical/Water Supply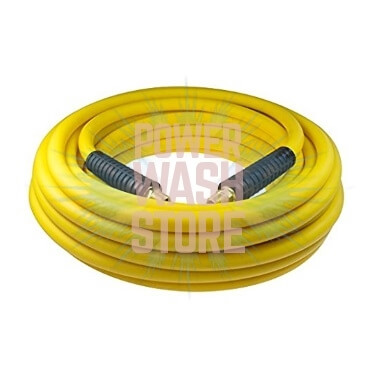 Choose between black and non-marking 1-wire pressure hoses so you get what the job requires. Dark hoses can be a trip hazard and leave marks. Try a non-marking pressure hose from Dragon Tail, the Power Wash Store's proprietary brand, and get the long-lasting value you deserve.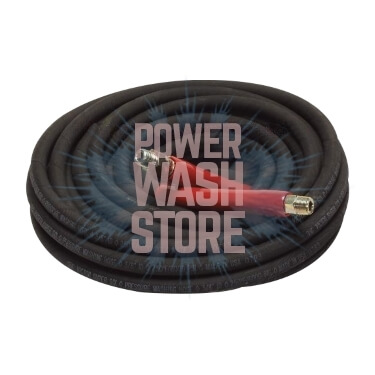 Shop for two-wire pressure hoses, black or non-marking, by the foot or in pre-cut lengths. Dragon Tail has black non-marking two-wire pressure hoses in 50' and 100' sizes. Get yours today and never need another one for years to come.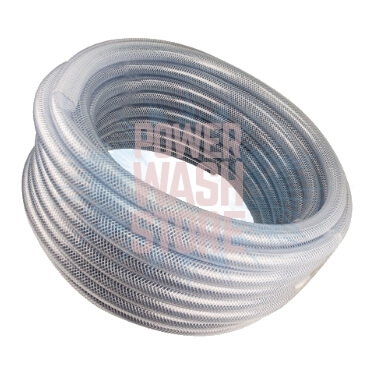 You've got water or a chemical in one tank and need to get it somewhere else. Maybe into a mixing tank. Maybe directly into the pressure washer via downstream injection. The Power Wash Store has the clear reinforced poly supply tubing to make sure you're ready for any job.
Pressure Hoses, Supply Hoses, Jetter Hoses, & Vacuum Hoses
AFter you pick your pressure washing or softwash hose, you're going to need a swivel and hose reel to be efficient and make money in the industry.
Your traditional garden hose is available alongside the more commercial chemical, jumper, pressure, sewer jetting, and vacuum hose options. Our hoses cover a number of applications, meaning you'll have the tools you need to perform any job you're executing, including agricultural, pest, nursery, and building sprays.
Contractor Favorites