2 - 2.9 GPM Pressure Washers
Pressure washers rated 2 to 2.9 GPM
Pressure washers with a water volume output of 2 to 2.9 gallons per minute (GPM) are common for residential use and some commercial applications. These machines can save you money when PSI is more important for your use case. Professionals on large cleaning jobs will prefer a mid-range GPM pressure washer or high-GPM pressure washer to cut down on operating time.
PRESSURE WASHER BRANDS & CATEGORIES:
---
---
Best Brand Pressure Washers: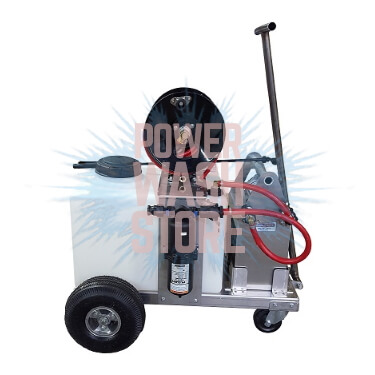 Some Low-GPM Pressure Washer Cleaning Applications:
Cleaning driveways & garage floors
High PSI paint & stain removal
Cleaning decks & fences
Electric & Gas Power Washers Available Online
The Power Wash Store has pressure washers available with any PSI, GPM and water temperature configurations you may need. Gas pressure washers are more common for commercial applications due to their relatively greater power and mobility. Electric pressure washers are attractive to homeowners because of their reduced sound output and ability to be used indoors. Shop our online catalog or contact us for a professional recommendation.
---
Related Products:
---