Orders over $100 may be eligible for Free Shipping.
Some restrictions apply.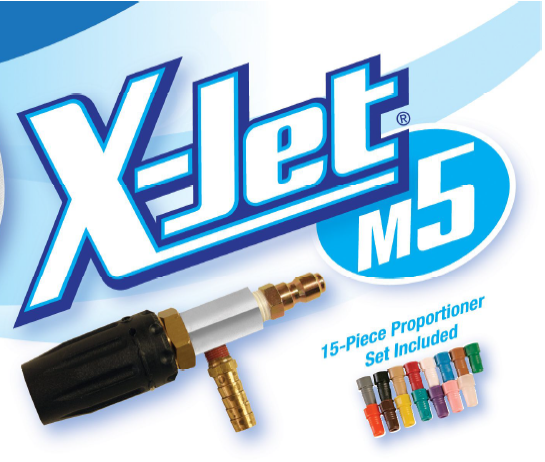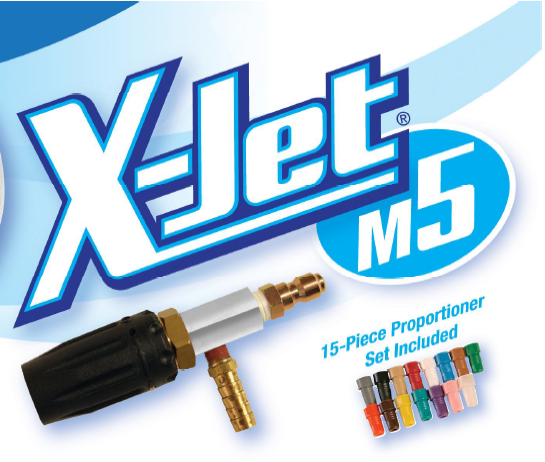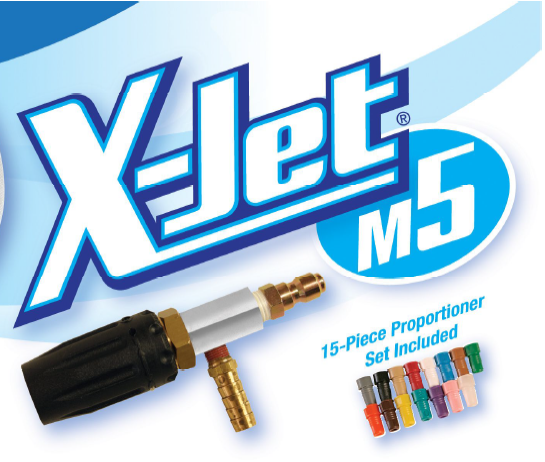 X-Jet M5 Chemical Nozzle
The Perfect Power Wash Kit for all Jobs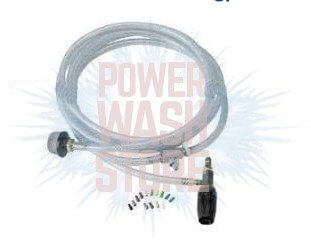 The X-Jet – M5 Kits provide professional grade results for a reasonable price. Limit the amount of wear on your pressure washer by keeping your chemicals separate from your internals of your power washer. The M5 nozzle allows you to operate in a variety of spaces without having to change your setup. The narrow stream setting and XJETM5-16K can reach distances of 40 feet vertically. The wide fan nozzle setting on XJETM5-13K, and all X-Jet – M5 kits, is able to cover more area quickly, saving you time and getting you to your next job faster.
All X-Jet – M5 Kits come with:
Long range nozzle with variable fan patterns
Quick connect plug on inlet of nozzle
Hose barb for chemical injection
14 chemical proportions
15' clear vinyl tubing
Ball valve for shut off
Filter with hose barb