CAT Pumps
CAT Pumps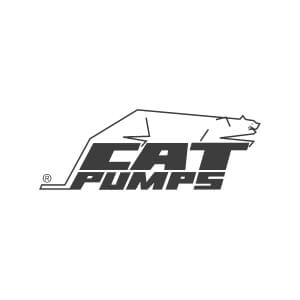 Minneapolis-based CAT Pumps has been designing and building positive displacement, high-pressure triplex pumps for over 40 years. Their ISO 9001 certified manufacturing facility incorporates advanced technology and CNC machining equipment to ensure the highest quality standards.
CAT pumps have a reputation for long-life, and early on they were known as "the pumps with nine lives." Their reliable performance has made the CAT Pump brand the most trusted name in high-pressure pumps and pump systems.
The PowerWashStore carries CAT Pumps and accessories for all types of powerwash machines, including:
Contact us for more information on CAT Pumps.