5,000 to 5,999 PSI Pressure Washer Hoses
Pressure washer hoses in this category are meant for medium to heavy duty pressure washers rated between 5,000 and 5,999 PSI. Pressure washers with this kind of output are typically commercial machines but are sometimes used by homeowners. For the best performance, it's best to purchase a kink-resistant, long-lasting hose rated to handle the PSI output of your machine. Polyurethane hoses are the best option for increased flexibility while not leaving streaks.
---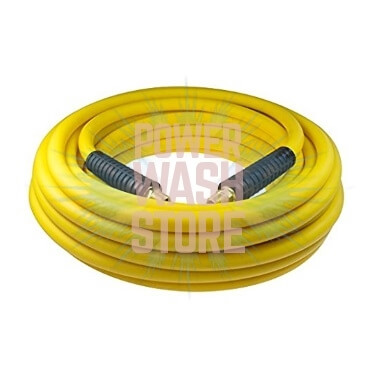 Best Brand Pressure Washer hoses:
Better Service, Better Prices
Whether you're a homeowner or a cleaning professional, the Power Wash Store carries all the machines, parts and accessories you need. Shop top pressure washers by GPM, brand or engine type to find the best hot or cold machine for your use case. When you need extra cleaning power without high temperatures or pressure, try detergents for a superior clean. Browse thousands of products online or reach out for help from one of our qualified professionals.
---
Related Products:
---