X-Jet, M5, & M5DS Long Range Nozzles
X-Jet, M5, & M5DS Long Range Nozzles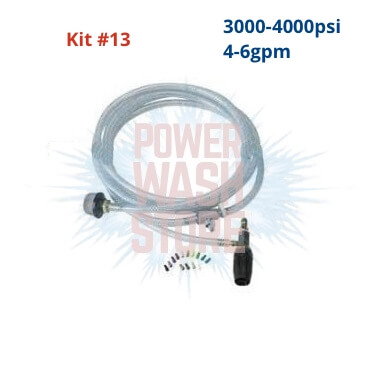 The M5 X-JET can project liquids to vertical heights over 40 feet depending upon the capability of your pressure washer. It can be used with virtually any pressure washer, hot or cold for 3000 PSI to 4000 PSI. Try one for yourself.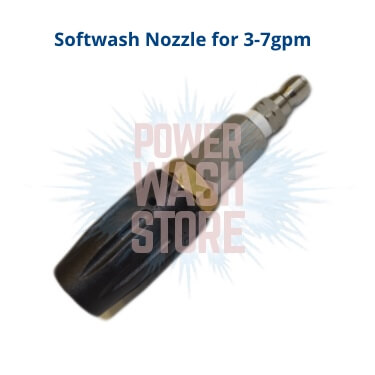 The M5DS Twist adjustable downstream soft wash nozzle will help apply soap and rinse up to 4 stories high when used in conjunction with your pressure washers soap injector. Simply "TWIST" the nozzle for 0 to 60-degree spray patterns.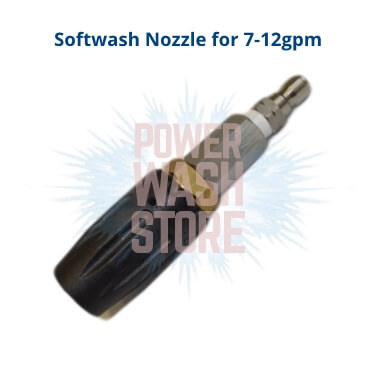 When ready to rinse simply remove your soap injector hose from your cleaning solution. Simply "TWIST" the nozzle for 0- to 60-degree spray patterns. No more switching tips to get different spray patterns. For heavy-duty applications.
Keep Your Equipment Safe with X-Jet Nozzles

The X-Jet M5 nozzles* attach to common wands and allow you to spray chemicals without it passing through your spraying equipment. By keeping the chemicals out of most of your equipment you are limiting wear and able to keep your equipment running longer without having to worry about breakdowns. The X-Jet M5 series feature adjustable nozzles that project chemicals up to a vertical height of 40 feet, or up to an 8-foot fan pattern at 60 degrees. It's a highly versatile nozzle that's gentle on your spraying equipment at the same time.
X-Jet Power Washing Advantages:
X-Jet offers downstream nozzles if you're only running non-corrosive materials through the power washer.
X-Jet – M5 nozzles are built to accommodate both close range fan and longer range stream.
X-Jet eliminates the need to switch out nozzles for different spray patterns.
X-Jet's adjustable nozzle allows you to optimize the stream with a simple twist.
X-Jet nozzles are designed to be effective in every power washing project. There's a X-Jet nozzle for every application--each of which can be fine-tuned to meet the specific and unique demands of any job. With that in mind, be sure to buy the nozzle that best matches the flow of your power washer and the type of work you will be doing.
X-Jet Nozzles: Saving You Time & Money
X-Jet power washing nozzles can save you significant time and money that you would typically spend using a standard pressure washer by itself. X-Jet's efficiency and versatility allow you to do the same job as a standalone washer in a quarter of the time. That means remarkable savings on labor and material that you simply cannot find with any other nozzles. So don't waste your time and money using other nozzles when you can get way more out of an X-Jet for an affordable price.