Hosetract
Hosetract Hose Reels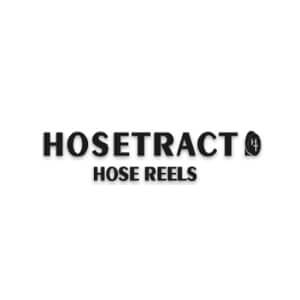 Hoses are essential to any powerwashing operation, but they're a notorious hassle. If they're not getting tangled up in knots they're strangling a shrub. Then there's the hassle of coiling them up after a job is done. That's where the hose reel comes in—keeping hoses organized on jobsites and during transport and storage.
Seeing the need for a trouble-free, affordable hose retrieval device, Hosetract Industries was formed in Indiana back in 1985. Hose reels are their only business, and theirs are among the best in the business-- which is why Hosetract is one of the leading hose reel manufacturers today.
Here's why you want to wind up with a Hosetract hose reel:
Compact sizes
Heavy-gauge metal
Maintenance-free design
High gloss durable powder-coat or stainless steel
Corrosive-resistant zinc fasteners
One-year full warranty (hose excluded)
Made entirely in the USA
Pressure Washer Hose Reels
Reel in one of these Hosetract pressure washer hose reels
Contact us for more information on Hosetract pressure washer hose reels.