High GPM Pressure Washers
Pressure washers rated from 6 to 10 GPM or Higher
Pressure washers with the highest GPM ratings of 6 - 10 or higher are used in large-scale commercial applications. The main advantage of these machines is their ability to complete jobs faster. When two pressure washers have equal PSI output, the machine with higher GPM will complete the same job in less time. High GPM power washers are sometimes used with multiple hoses for even greater productivity.
Best Brand Pressure Washers: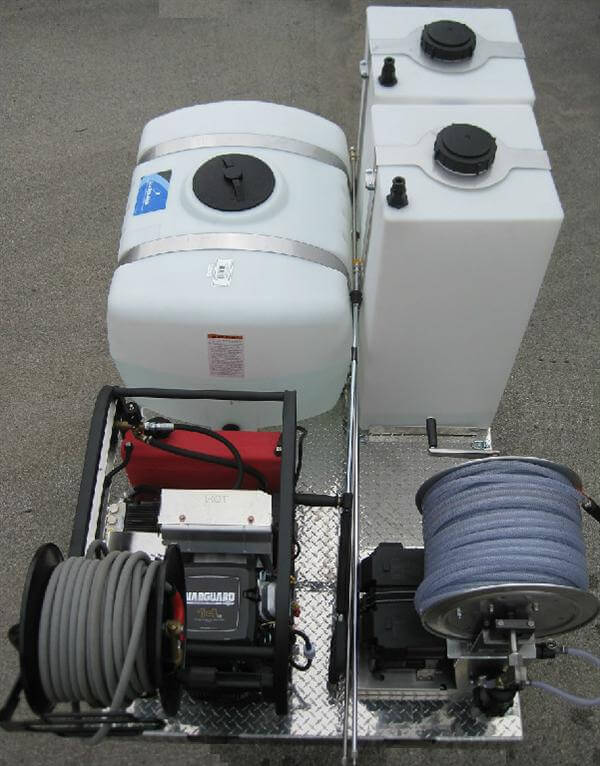 Choosing The Right PSI For Your High GPM Pressure Washer
GPM is a great metric for determining the efficiency of a pressure washer. When it comes to specific use cases, however, PSI is a more important measure. Choosing a power washer with a PSI that's too low may not get stains out, and a PSI that's too high can damage or break underlying surfaces. For most lighter to medium-duty tasks like cleaning sidewalks or patio furniture, a PSI rating of 1,300 to 2,400 is normally enough. Heavy-duty tasks like cleaning garage floors and driveways will require a higher PSI of 3,000 to 3,500. Stripping paint, stains or other coatings will likely require a PSI rating of 4,000 or higher.
Some High-GPM Pressure Washer Cleaning Applications:
Cleaning second story siding from ground level

Removing pain & stains

Large scale commercial cleaning

Soft washing
Shop Pressure Washers at the Best Deals Online
The Power Wash Store carries a wide variety of power washers and accessories in our online shop. Our extensive selection guarantees you'll find the right machine for any home or commercial application. We carry the best power washers from top brands available in electric, gas-powered, cold water and hot water options. Browse our online catalog or contact us for a professional recommendation.
---
Related Products:
---