Low GPM Pressure Washers
Pressure washers rated from 1 to 2.9 GPM
Low GPM pressure washers are the most common for typical household tasks. Power washers in this category have a maximum output of 1 to 2.9 GPM, a great scope for cleaning vehicles, siding and windows. These machines are ideal for removing mold, mildew and light stains but typically won't strip paint or damage surfaces. Pressure washers in this category are perfect for homeowners. Professionals may prefer mid GPM pressure washers or high GPM pressure washers to get more accomplished in a single workday.
Best Brand Pressure Washers: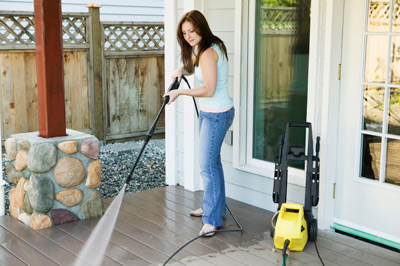 Choosing The Right PSI For Your Low GPM Pressure Washer
When you're looking to buy a pressure washer for a specific task, PSI can matter more than GPM. For most lighter tasks like washing your car or cleaning your grill, a PSI rating of 1,300 to 2,400 is usually sufficient. Heavy-duty tasks like cleaning oil stains from your driveway will require a higher PSI of 3,000 to 3,500. Stripping paint from siding or decks may require a PSI rating of 4,000 or higher.
Some Low-GPM Pressure Washer Cleaning Applications:
Washing your car

Washing your siding

Washing windows on a tall building

Washing your roof
Wide Variety of Pressure Washers Available Online
The Power Wash Store carries an extensive selection of power washers for home and commercial use, ranging from light to heavy duty. Browse our vast collection of power washers online or contact us for assistance.
---
Related Products:
---