3,000 to 3,999 PSI Pressure Washer Hoses
Pressure washer hoses in this category are meant for light to medium duty pressure washers rated between 3,000 and 3,999 PSI. These kinds of pressure washers are common with both homeowners and professionals. To keep your pressure washer running like new, it is important to replace the hose and other parts as they wear out. Pressure washers require hoses capable of handling high pressure and dragging without rupturing or leaking. When your pressure washer hose wears out, it is important to replace it with a hose capable of handling these conditions. A garden hose is not sufficient to handle the extreme requirements of power washing.
---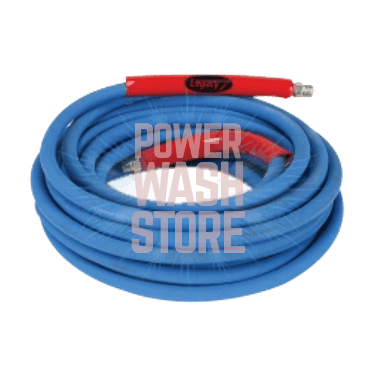 Best Brand Pressure Washer hoses:
Quality Pressure Washer Parts & Accessories
At the Power Wash Store you'll find the best deals on quality pressure washer parts, from spray guns and hoses to nozzles and complete engines. Our extensive collection includes pressure washers for home and industrial use, available with hot or cold water in gas or electric models. Shop our online catalog or contact us today for help finding the right product.
---
Related Products:
---