4,000 To 4,999 PSI Pressure Washer Hoses
Pressure washer hoses in this category are meant for medium to heavy duty pressure washers rated between 4,000 and 4,999 PSI. Pressure washers with this kind of output are found in both home and professional applications. Replacing your old hoses is a critical part of ensuring your power washer works as intended. Worn-out hoses can leak or burst, spilling water where you don't want it. When your hose is damaged, it should be replaced immediately. Because of the high water pressure running through these hoses, repairs are usually not possible and are never advised. Be sure to replace your hose with one capable of handling the PSI output of your machine.
---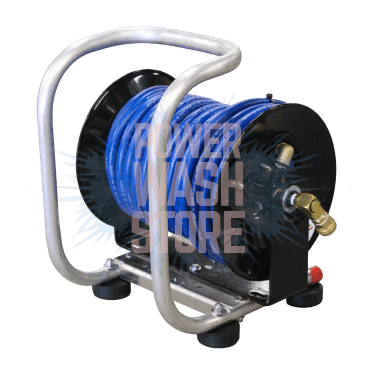 Best Brand Pressure Washer hoses:
The Best Electric and Gas Pressure Washers Online
The Power Wash Store carries everything you need for industrial and home cleaning. We have an extensive collection of electric and gas pressure washers, detergents and spare parts at the best prices online. Whether you're cleaning your car or an entire building, we have all the surface cleaners, recovery systems and cleaning chemicals to keep you up and running.
---
Related Products:
---