Hydroblaster Pressure Washers
Hydroblaster Commercial & Industrial Pressure Washers
Based in Salt Lake City, Hydro Engineering has been designing and manufacturing cleaning products since 1980. The company believes in conserving water and protecting the environment, and all their products that promote water conservation and compliance with environmental regulations.
The Hydro Blaster line of electrically powered hot water pressure washers set the industry standard for safety and continuous duty operation. They can be configured for stationary, portable, skid or trailer mounted use. With water flows up to 60 gpm and pressures up to 5000 PSI, they have a system for every application.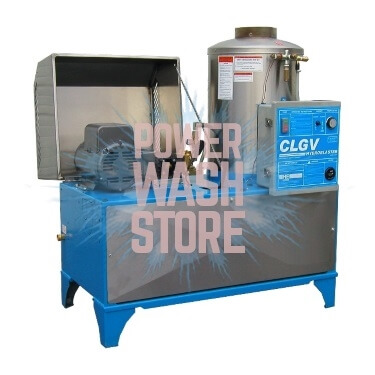 UL1776 Certified to indoor, outdoor & wash bay use
Autopilot ignition
Draft Diverter
Heavy-duty electric motor with reset on all 1 phase
Schedule 80 steel coil
Belt drive
Full equipment covers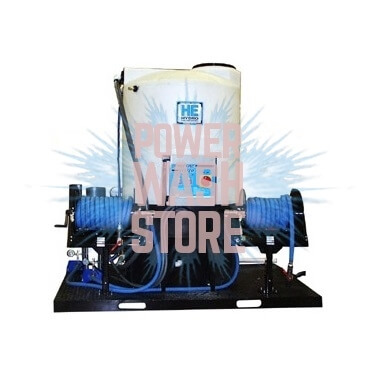 Heavy mud and dirt accumulations can be removed quickly with the Hydroblaster Demucking system. Water is fully recycled from your wastewater collection system. Just place our wastewater pickup (pumping) system in your sump. Water is automatically fed to the Demucking systems solids separation tank.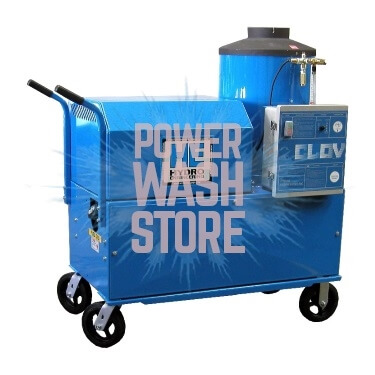 UL1776 Certified to indoor, outdoor & wash bay use
8-gallon fuel tank with fuel gauge
Heavy-duty electric motor with reset on all 1 phase
Schedule 80 steel coil
Belt drive
Full equipment covers
Trigger gun
Products